Источник:
https://sumitnarayanpotbhare.wordpre...h-adv-wh-mgmt/
==============
Hi guys, In this blog, we are going to understand another key aspect of Retail Warehousing which is Seasonal Inventory Management or Seasonality in Retail Warehouse operations. The most powerful influencer in the Retail business has been Seasonality. But due to the rise of Omnichannel strategies, the question arises – does seasonality can keep its mark? The answer would be – yes, the seasons still influence retail. Though the type of influence is changing drastically. This matters and you need to know specifically what seasonality does to a retail warehouse.
Let us look at the positive side of this. So what Seasonality does to a Retail warehouse is [COLOR=var(--color-text)]to increase its sales revenue during the holidays, if the Retailer is accurately controlling the inventory. These periods of heightened customer demand usually fall around a major holiday such as Christmas, Valentine's Day, or Halloween. In industries like retail, these busy seasons can account for 30%+ of annual revenues in just 2-3 months. Inventory control is vital especially during the low season when [/COLOR][COLOR=var(--color-text)]consumer spending is low. For many small retail businesses, the holiday period is one of the most important sales periods of the year and can literally make or break the business. [/COLOR][COLOR=var(--color-text)]If the business stocks up with too much inventory, they can inadvertently cut into any profits that they make due to costs associated with too much inventory. [/COLOR]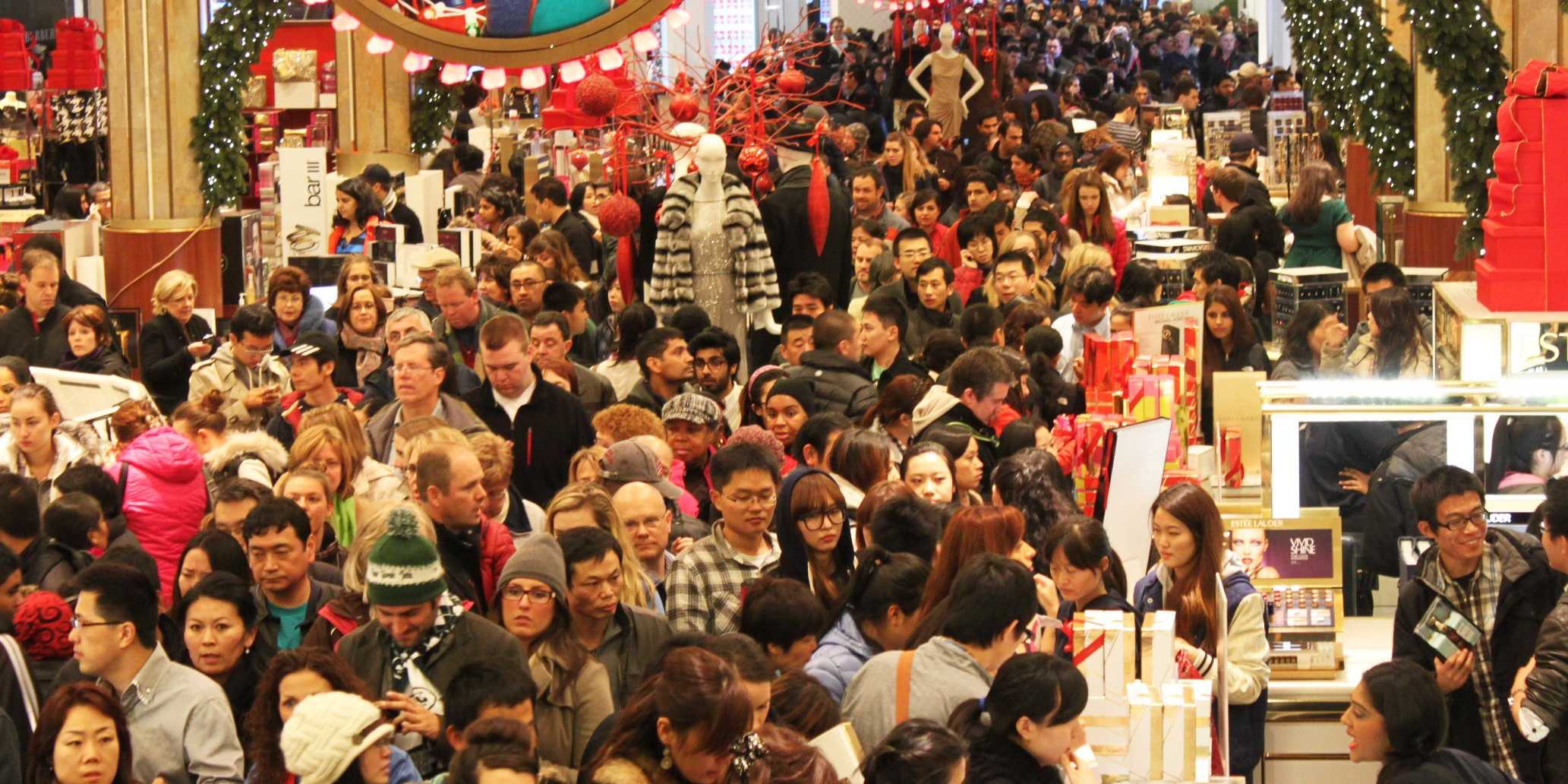 So here is a scenario from an Apparel retailer. Suppose, you've got nothing of that blue shirt today, and you need to have a small, medium, large and extra-large, a couple of pieces of each on the shelf, tomorrow. So all this stuff comes into the retail store just before the new season starts.
The impact this cycle has on the warehouse is pretty obvious and you will understand if you happen to be there during these different steps of the cycle. When the season starts, you would notice lots and lots of boxes come into the warehouse with mixed SKUs. Those boxes are already targeted at particular stores so they just kind of get shuttled over to the outbound dock and sorted on to a truck going to that store.  It doesn't sit there for very long at all.  Once that big push of new products get into the store, it starts to sell, and then you start seeing the replenishment orders dribbling into the warehouse. And to fill those orders, you have to use a different set of features in the Microsoft D365 F&O to get those items picked and put into a box and packed and loaded on to a truck.
As a result of this seasonality cycle of pushing the new product into the stores and then replenishing them shortly thereafter, you might encounter questions from warehouse manager who's running a warehouse supporting a brick and mortar retail chain :
Can you support the seasonal starts that our retail chain experiences?
Can you support Cross-docking or direct delivery ordering?  It is a process that goes on when you order product packages from a vendor in such a way that they will actually pick all the merchandise needed to set up the stores and put them in store specific cartons so that when they get to the warehouse, they can literally come in one side and flow all the way over to the other side and get loaded on to a truck going to that particular store.
What about the replenishment cycle. How do you cluster pick? But in particular with retail stores, another thing that comes up for replenishment is how you pack that merchandise.  Can you pack the merchandise into a box in such a way that all my women's replenishment pieces are in one box and all the men's replenishment items that are going to a store are in a separate box? So that you don't have to take the boxes around the whole store. You only have to bring them in the backroom and take them straight to the men's area or straight to the women's area.  You don't have to tour them around.  It reduces store labor significantly. A lot of people don't realize, but there are just as many people working in a store as there are in the warehouse. And we need to think about how we can save money there as well through the things that we implement inside of the retail warehouse.
Let us take a look at how Seasonality impacts different types of Retail business. You need to think about seasonality by channel.  The impact that seasonality has on brick and mortar stores is different from the impact that it has on the eCommerce channel.
Brick and Mortar Retail Seasonality
In brick and mortar stores, seasonality means the products in the store change regularly. While you will have a few products that are sold around the year and most of the products are coming and going throughout the year. What's here today is not necessarily what's for sale six or ten weeks later. This is true in fashion businesses, but it's also true, to a lesser degree, in general, merchandise retailers who reset their stores for holidays and special occasions.
[COLOR=var(--color-text)]Retailers need to plan how to have enough inventory, but not too much, without cutting into your sales revenue even in a recession. So correct Replenishment strategy is very important when designing the system and you have to use the correct set of features in D365 F&O to fulfill the demand during a peak season of your sales cycle. [/COLOR]
Most consumers probably don't realize how dramatically specialty retail stores change the products that they offer. Most of these types of companies, every six to nine weeks, will box up, 80 percent of the things they have inside the store and ship them off or mark them down or give them away. And, shortly just after that, they'll have to put out an entirely new set or collection in their stores such that, every six to nine weeks, what's for sale is dramatically different at many of these stores.  There's a big push that goes on to get all of these new SKUs and products into position inside the stores in pretty large quantities.
eCommerce Retail Seasonality
Seasonality also influences the eCommerce channel. Sometimes for an eCommerce Retailer, the fourth quarter is a lot busier in terms of sales than the first quarter.  This seems like modest seasonality from an accountant's perspective, but not from the warehouse manager's view.
And this isn't just in the United States. It happens in Europe to a little lesser degree. But even to greater degrees in countries such as India and Asia, where you have certain holidays that drive a lot of retail shopping in that fourth quarter. But eCommerce has even worse seasonality trend.
Inside of that fourth quarter, you have some sort of peak day. In the U.S., this is Black Friday or Cyber Monday or in India, this is a big billion sales day by leading eCommerce stores. It's got different names in different countries.
And what this means is that the peak, compared to the off-peak, is huge. And almost immediately, you can begin to think about what the issue is because if I suddenly have my normal fourth-quarter volume to be something like 20,000 a day, but then on the peak day, I've got to get 60,000 more, then you might get a question that how I am going to do that without having three times the number of people? But then that's exactly what is required and that has an implication.
This graph shows the number of people working in a retail warehouse that would be roughly the size to support the sales volumes shown above. You can see that in the first quarter and second quarter, the labor is only 42 people. Then as the order volume grows in Q3, the warehouse manager has to go looking for temporary people to augment his standard full-time workforce. And then because the order volumes are so high in the fourth quarter, he has to find almost two temporary associates for every full-time associate to get through that fourth quarter. So when you approach the warehouse manager to talk about what D365 F&O can do for him or her, you are surely going to get questions like:
How can your product help get through that fourth quarter? Because there are lots and lots of transactions, and there are lots of new people running around the warehouse during that period. And the system has to work just as well in the fourth quarter as it does in the first quarter.
How can I plan my replenishment to cater to the fourth quarter?
How easy is it to update the setup or configuration in the system?
How does my system behave during my increased sales processing?
Because of these reasons selecting the right Warehouse management system becomes extremely important that can address all your requirement to have proper Inventory control because failing to provide options will only result in further lost revenues and reduced margins during the peak seasons of the year. And here is where D365 F&O fills the Gap of being the right WMS solution for the Retailers. D365 for Commerce and Advance Warehouse management goes hand in hand to provide the best solution for Retail warehousing.
I hope this blog helps you in some or the other way in this Retail Journey.
Feel free to reach out for any clarifications. If you like my blog posts then comment and subscribe to the blogs.
Please follow me on 
Facebook
|
Google+
|
Twitter
| Skype (sumit0417)
Enjoy RetailDAXing.
Disclaimer: The information in the weblog is provided "AS IS"; with no warranties, and confers no rights. All blog entries and editorial comments are the opinions of the author.
Credits: Microsoft Learn, Microsoft Docs
Источник:
https://sumitnarayanpotbhare.wordpre...h-adv-wh-mgmt/